YOU CAN MAKE A DIFFERENCE
When you partner with Steve Wise and Moto Fellowship, you are helping share encouragement, truth, and the Gospel of Jesus Christ with people all around the world. From the Social Media broadcasts to motocross ministry and outreach efforts, your consistent faithful support WILL make a difference in the lives of thousands.
Together, we can see God do more in us and through us than we ever thought possible.
"Now to him who is able to do immeasurably more than all we ask or imagine, according to his power that is at work within us." – Ephesians 3:20
Partner With Us
"Thank you so much for your prayers and financial support of this outreach ministry.
Many Blessings to you!"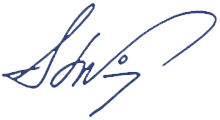 For the Cost of Lunch...
You Can Send Me to the World.
We have provided a few secure easy ways for you to donate one-time or for you to become a monthly partner with an auto-monthly donation.
The doors are wide open and I'm asking you to support this ministry outreach for the cost of a lunch.
What Others Are Saying about Steve
"How about pastor Steve Wise? I mean one of - if not 'the' greatest motorcycle racer in the history of racing... and he takes the time out each and every week to preach the word. Because of Steve, I realized what's missing in my life...."
"Steve Wise is a minister of the gospel, not so much because he has a degree to prove it, but because he lives a life that reveals it… I highly recommend Steve and his ministry."
For any donation...
You become my partner and co-worker as I travel across this Nation sharing the life giving message of Jesus Christ. You really are "with me" when I go to the motocross racing world, prisons, and other venues.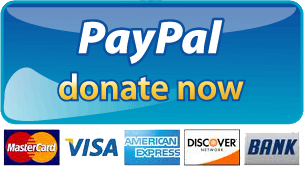 **Dear friend,
I don't think anything happens by mistake, so however it's happened, I'm thankful to God for our connection and there is a purpose.
What an honor and privilege it is that Our Lord has seen fit to charge me with preaching this Gospel. There are many opportunities for me to go share this Glorious message at MX tracks, prisons, Churches and other venues.
All these years I've pretty much traveled on my own nickel, never boldly reached out to others, but today I'm doing just that…
After much thought, prayer, and scriptural study, I'm boldly asking you to come on board as a Partner of this Ministry. Help me go proclaim this message of Peace with God.
For the cost of taking me to lunch each month, you can help me go boldly proclaim this Good News message – join with me!
I hope you will prayerfully consider how you can help make a difference and know that sharing the life-changing power of God's Word, is the greatest force this world will ever know.
"So we ourselves should support them, so we can be their partners as they teach the truth." — 3 John 8
This Donation page is safe and secure directing you to the PayPal platform. You can make a one time contribution or make a recurring monthly donation by checking the box.
If you prefer, you can send a check or money order to:
Steve Wise Ministry
PO Box 5970
McAllen, TX 78502
Though I'm working on it, at this time your contributions are not tax deductible, but should be soon.
Thank you from the bottom of my heart for considering partnering with me on this incredible journey and helping me do what God is calling us to.
Highest regards,